EFRI Founder, Elfriede Sixt, did an interview with Fintelegram. We copied it n here:
The European Fund Recovery Initiative (EFRI) was founded in 2018 by the CPA Elfriede Sixt joint effort with FinTelegram and lawyers. EFRI represents more than 1,000 scam victims by now with around 60 million euros damages. Besides assisting victims, EFRI brought criminal charges through lawyers against scammers and their enablers. EFRI is probably the most hated institution for the worldwide scammer and cybercrime scene. Elfriede Sixt talks about her experiences in the fight against cybercrime.
We asked Elfriede Sixt 10 questions about the background and emergence of EFRI and the many threats and defamation by scammers. We bring you the answers in two parts. Below we present part 1 of the interview.
Q 1: Please introduce yourself!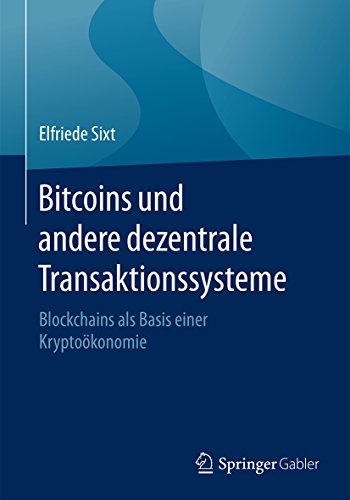 I have been an auditor and tax accountant for the past 30 years; I started my career at EY Vienna and New York and quickly became one of the youngest EY partners ever in Vienna. I was in charge of IFRS and corporate finance. After about 14 years, I left EY Vienna to launch my own business and advise digital industry startups. In 2014, I published a book on Crowdfunding, and in 2016 I published a book about Blockchain and Bitcoin (see here).
Q 2: Please tell more about your approach.
In March 2017, I filed a money laundering complaint against the German online entrepreneur Uwe Lenhoff. He used to be one of the beneficial owners of the binary options scheme, Option888, XMarkets, TradoVest, and other scams. With the then technical director of BitRush Corp, Joachim Kalcher, and the Slovak entrepreneur Igor Wollner, Uwe Lenhoff wanted to use the Canadian BitRush Corp for money laundering. BitRush was a publicly-listed Canadian crypto company with a pioneering crypto payment solution. At that time, law enforcement agencies in Austria started to investigate Lenhoff and his cybercrime organization.
As a result of my money laundering complaint, some cooperation with law enforcement authorities in Austria started, resulting in the arrest of Uwe Lenhoff and Gal Barak and the dismantling of the E& G Bulgaria cybercrime organization in January 2019. Therefore, the FinTelegram founder Werner Boehm and I also got listed witnesses in these criminal proceedings. We accidentally uncovered an international cybercrime network in the dark web around Uwe Lenhoff, Gal Barak, Gery Shalon, Vladislav Smirnov, and others.
When I decided to make the fight against cybercrime a mission for me, we established EFRI with the support of FinTelegram and lawyers in early 2018. I wanted to help victims and make the web a safer place. Maybe a naive approach.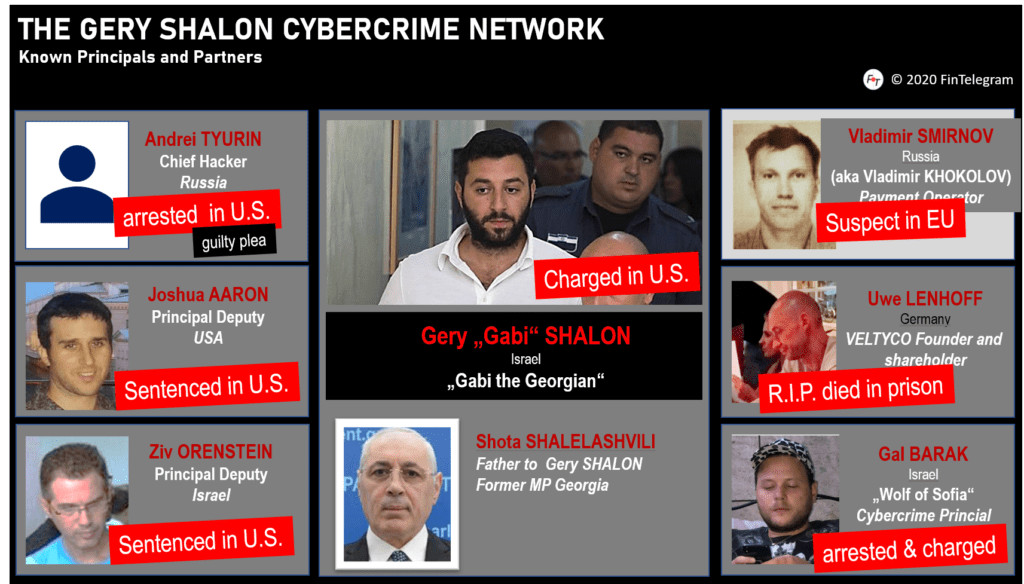 In the criminal proceedings against  Gal Barak and his wife Marina Barak, EFRI´s lawyer represents most Austrian victims. In the case of Uwe Lenhoff and Gal Barak, the lawyer of EFRI also brought criminal charges against the founder and former CEO Rudolf Booker of Payvision, one of the primary scam-facilitating payment services providers of scam networks schemes in several countries. EFRI has drawn the attention of the media to the Payvision activities. In Austria, an Austrian lawyer has filed the first civil lawsuit against Payvision (coordinated by EFRI). In Switzerland and Germany, lawyers are already working on cases.
A few weeks ago, Payvision's parent company ING announced the closing, which, in my opinion, is an excellent development.
But the fight against the E & G cybercrime organization is only one part of our daily work, as by now, we also represent many victims from other big scammers. Also, for those scams, we go against the banks involved and against the scammers themselves by filing criminal complaints all over Europe.
As a result, EFRI, FinTelegram, myself, and FinTelegram founder Werner Boehm have perhaps become the worst enemies of scammers and their facilitators.

Q 3: How are you doing in this fight against the scammers?
First of all, it is a very lonely and rather demanding fight. Except for the victims and the police guys who do the groundwork and deal with the victims and see the harm and distress of these people daily, no one appreciates our efforts very much.
By now, the financial market supervisory authorities in Germany and many other countries already know us very well. I can picture them groaning when they see my e-mail address or phone number popping up in their timeline or mobile phones, as we never have good news for them.
We are not always welcomed with open arms by the law enforcement agencies either. The issue of restitution and trying to get the money back for the victims is not a top priority for law enforcement. Apart from that, I always want information they are reluctant to hand over.
And in Austria, even the association of the lawyers started to question our organization accusing us of "stealing business of the lawyers" by organizing a victims' non for profit organization.
Q 4: How does the hate of the scammers manifest itself?
At the beginning in2018 and early 2019, the FinTelegram founder Werner Boehm and I received death threats and kill orders from Uwe Lenhoff. We have been stalked and blackmailed with secretly taken photos of my children and me while shopping; I was pressed to make adverse reports disappear from Fintelegram. Nevertheless, EU law enforcement agents arrested Uwe Lenhoff and Gal Barak in early 2019. A success!
Nowadays, after the – hopefully only temporary – release of Gal Barak and Marina Barak, they run smear campaigns on dedicated websites and Facebook, Instagram paid fake ads, and so on.
There are defaming cartoons of me circulating on the net. Fake news articles claim that criminal proceedings are underway against me and that I have been convicted several times by a criminal court. These are slanders destroying my reputation to prevent me from fighting cybercriminals like Gal Barak and Marina Barak and their facilitators like Rudolf Booker and Payvision.
Q 5: What is this BitRush story about?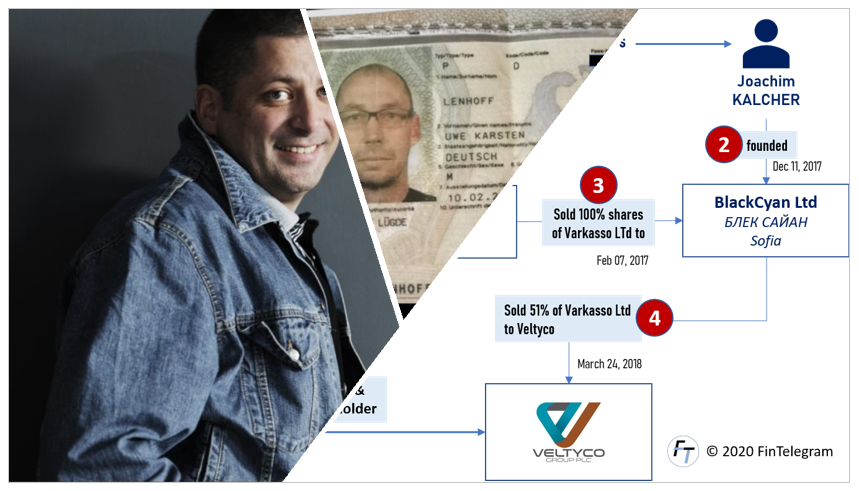 I have been the accountant for the public-listed Canadian BitRush Corp, co-founded by Werner Boehm and his partners. In this capacity, I refused in the summer and fall of 2016 to hand over the (IFRS) accounting documents for the group after I became aware that the company's Chief Technical Officer Joachim Kalcher (pictured left) wanted to use the crypto technology developed by BitRush for money-laundering purposes. Boehm asked me to conduct due diligence on Lenhoff and his Veltyco after BitRush Corp has announced its plans to partner with Veltyco (now called Bet90 Holdings PLC), Lenhoff's public-listed vehicle in London.
I established that Lenhoff was engaged in illegal businesses and money laundering during this due diligence. Hence, I provided a report to Boehm and the BitRush Corp board. Additionally, I filed a money laundering complaint against Uwe Lenhoff and his co-conspirators. To me, it was a cybercrime organization. Boehm filed a criminal complaint against Lenhoff in the UK in September 2016.
Surprisingly, the Slovakian BitRush investor Igor Wollner told me that not doing business with Uwe Lenhoff would be an ample "missed opportunity." Consequently, the BitRush founders and Slovakian investor Igor Wollner started a fight. Wollner pushed the BitRush Corp to bring lawsuits in Canada to get hold of Werner Boehm's share of the listed company. The BitRush board put pressure on me to hand over the accounting documents – but this didn't work.
They raised the ridiculous allegation that Boehm would have withdrawn more than CAD 500,000 from BitRush accounts in 2015 and 2016. He purportedly had transferred money to a private company that allegedly belonged to him. The truth, however, is that Boehm was never a board member or a director and could not make any bank transfers without the board. At the end of April 2016, a Canadian auditor issued an unqualified audit opinion, including all financial transactions for the full year 2015 and Q1 2016. They did not find any issue, let alone any misappropriation. The lawsuit was a big fake.
But the Slovakian investor Igor Wollner, a politically exposed person in Slovakia, wanted so badly to work with Uwe Lenhoff. Boehm refused because I urged him to stay away. So, Wollner had to force Boehm out of BitRush. Thus, Wollner invested a lot of money in expensive Canadian lawyers to have Boehm and his partners squeezed out of BitRush. Neither Boehm nor I accepted the Canadian venue (forum non convenians) and did not fight the allegations. Nor did we defend ourselves in court. In my opinion, you cannot fight cybercriminals in a civil court. Consequently, the Canadian court hat to accept their claims. Such simple.
However, the criminal investigations in Europe and the arrests, later on, confirmed my due diligence findings.
Read Part II of the interview with the EFRI Founder here.